Starheroes: A Fast-Paced Web3 Space Shooter Game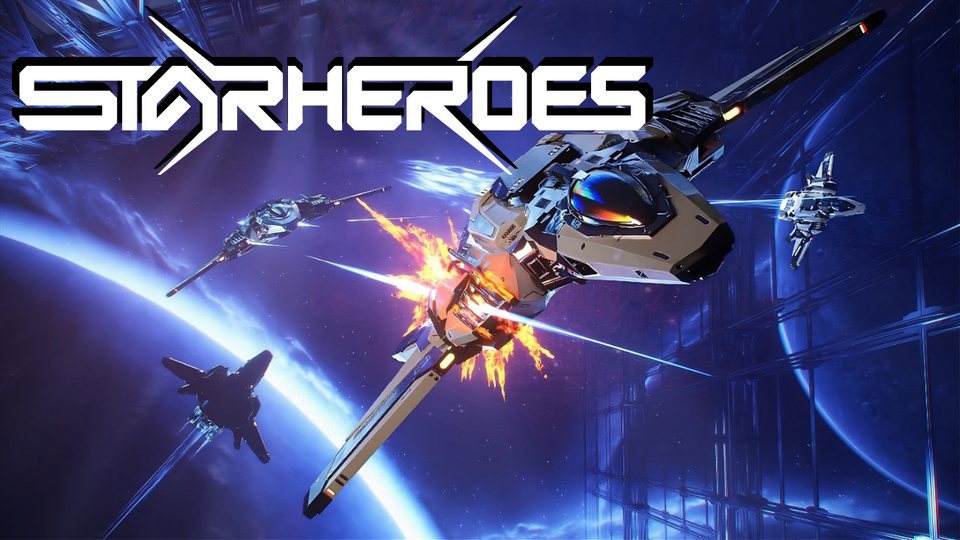 I haven't seen many space flight simulator games in web3. It was exciting to try the StarHeroes game created by GameSwift's first subsidiary web3 game studio.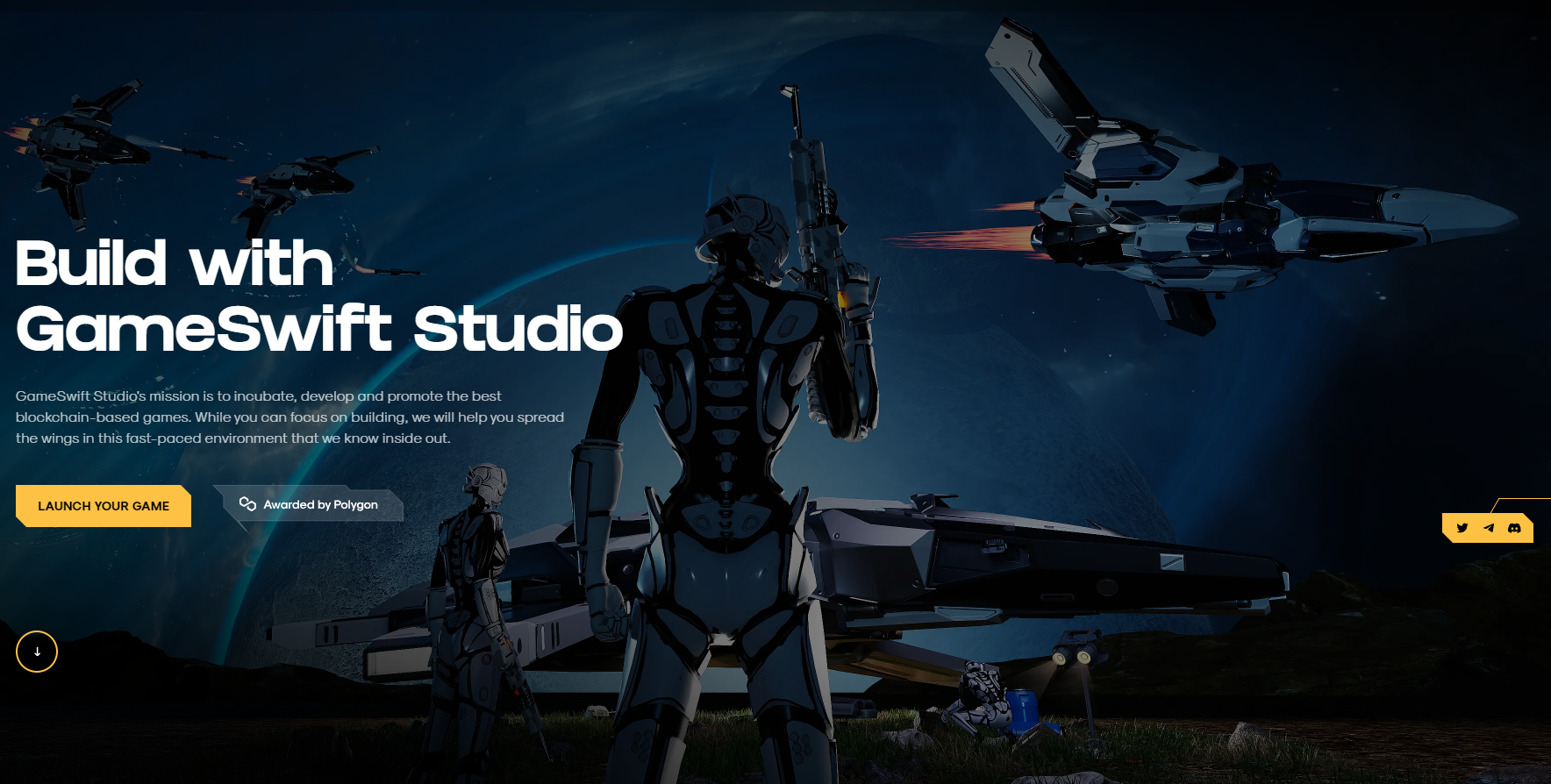 Star Heroes is a 3v3 fast-paced space shooting game focused on PvP. I tried it out during a weekly playtest with the Waypoint Gaming squad. Here's what I learned about the game:
The Basics
Before you enter the game, you'll be presented with the M+KB controls. There are a lot of buttons to memorize. At the start, I kept forgetting that the "Q" and "E" buttons can be used to barrel roll. Sometimes I do still forget to mark enemies when I'm chasing them.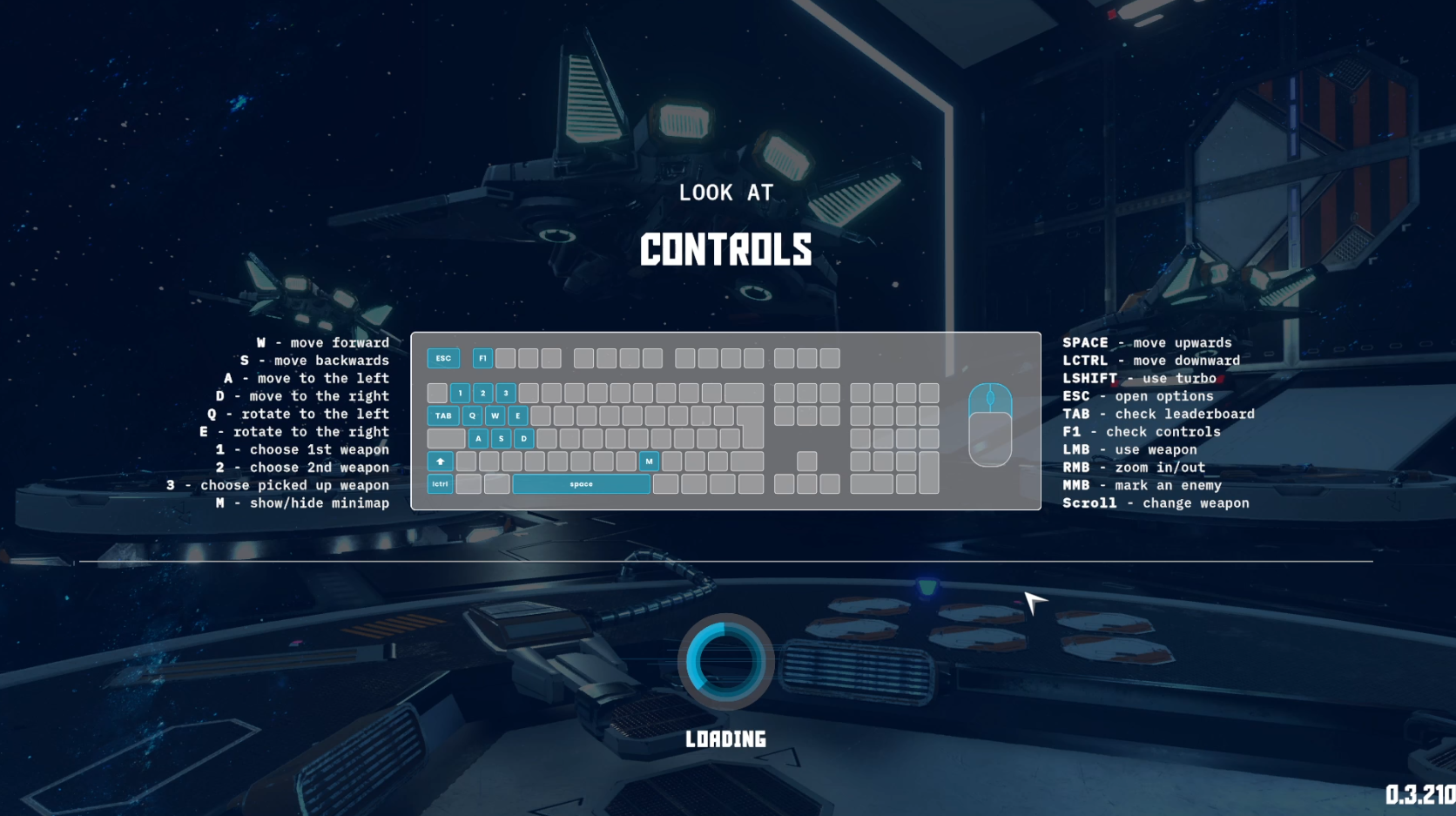 When you first start the game, you'll have a pulse cannon and a minigun. Various guns can be picked up as a 3rd weapon in the battle arena. each gun varies in how much damage is dealt and its effectiveness at different ranges. Players need to think about which weapon fits into which situation of fights in the game.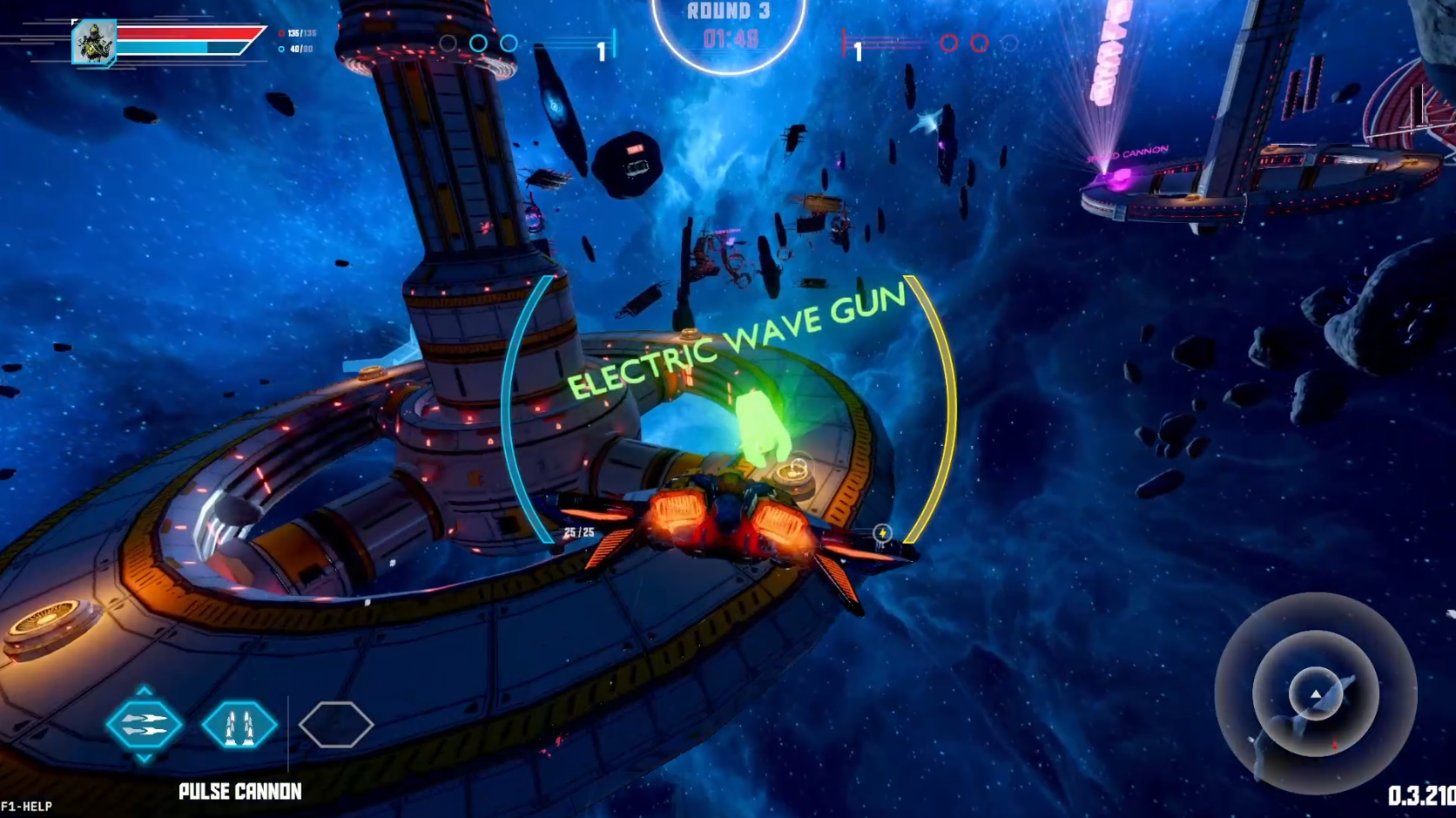 There are two maps playable now.
Nox Colony is played in the open outer space, and
Degens Arena is played in the tight spaces of what seems to be a space station.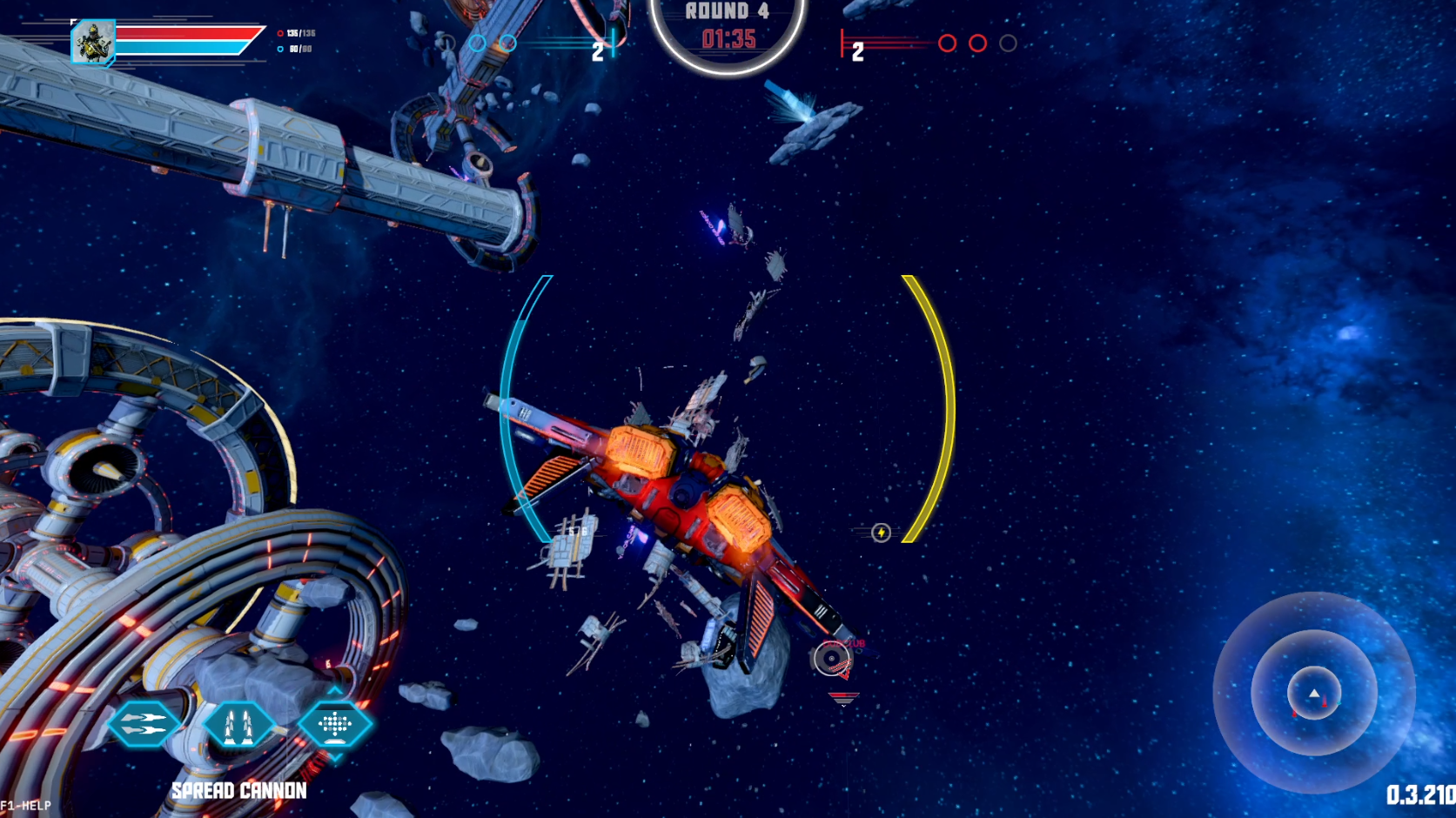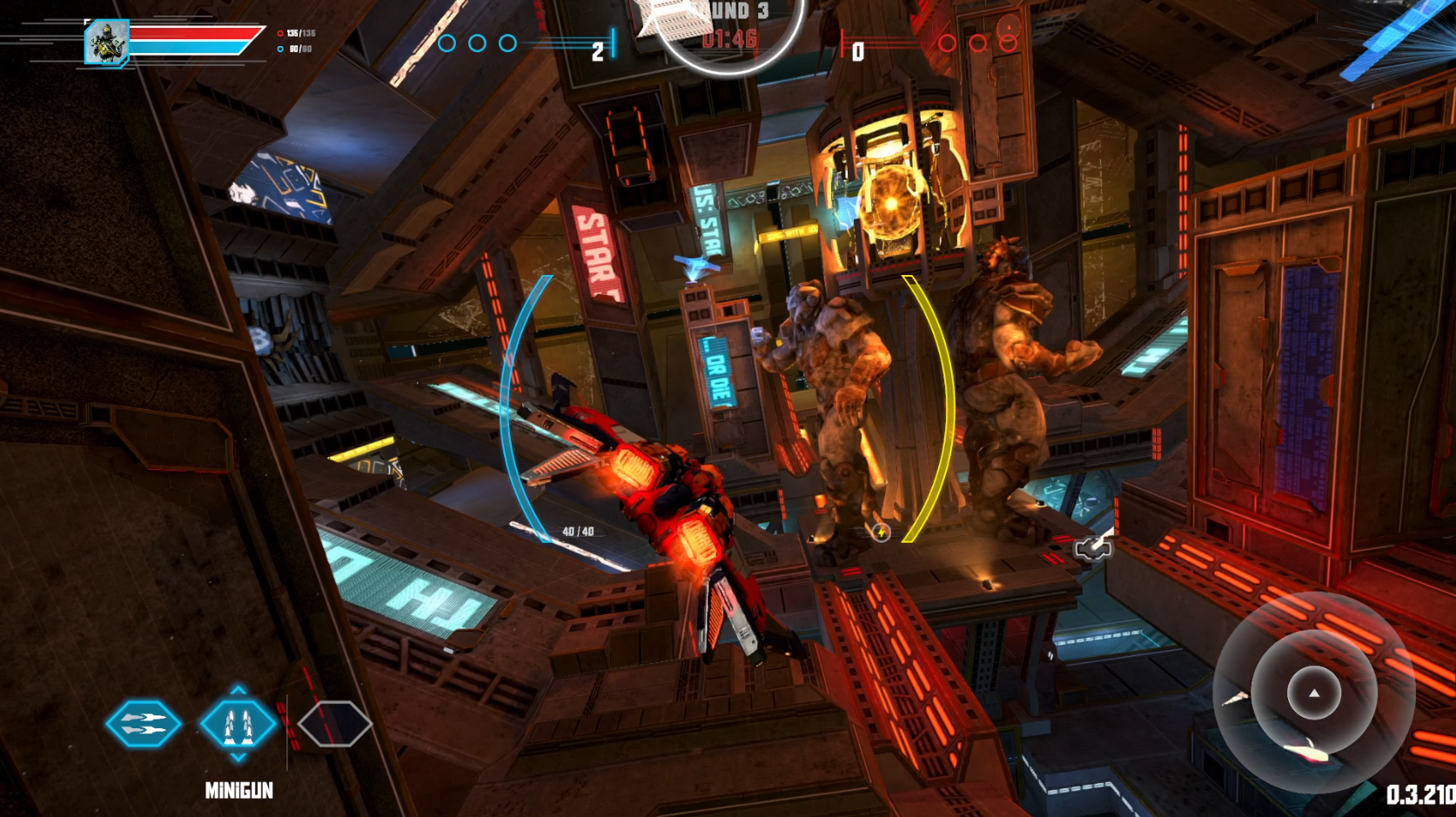 Ships have varying speeds, health points, and shields. There are three ships available to be used in the playtest:
Shooter (this was my favorite),
Support, and
Tank.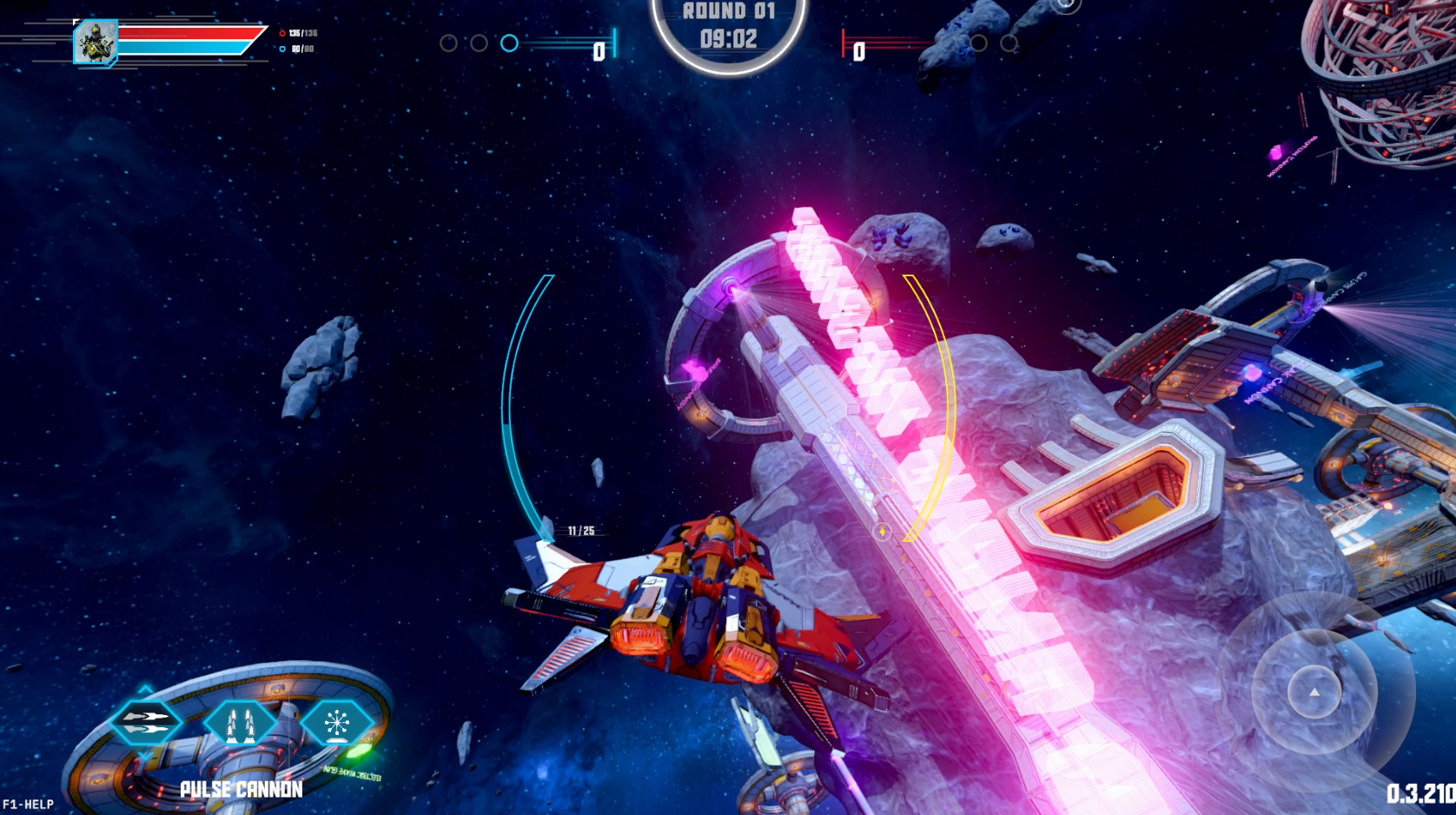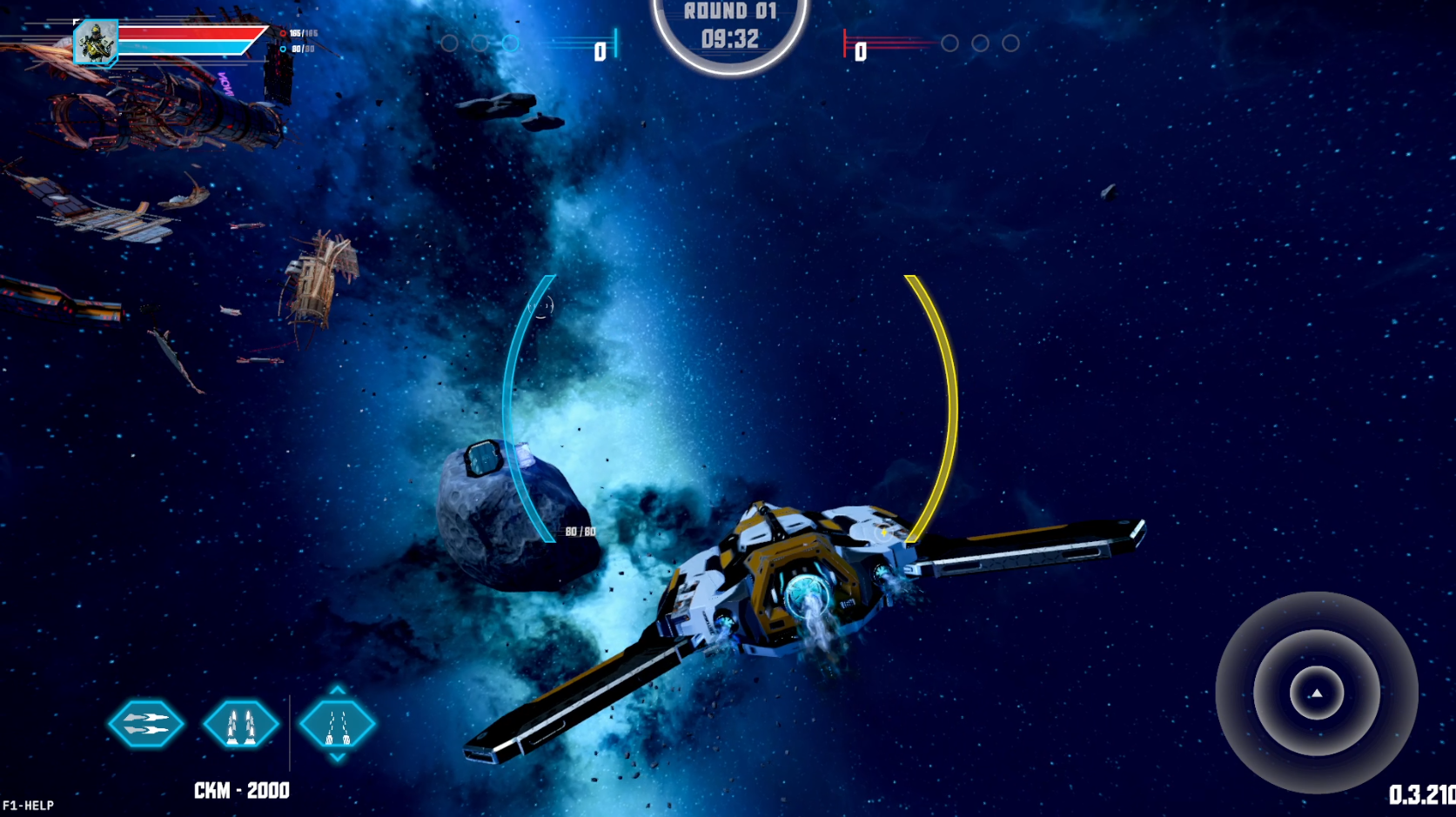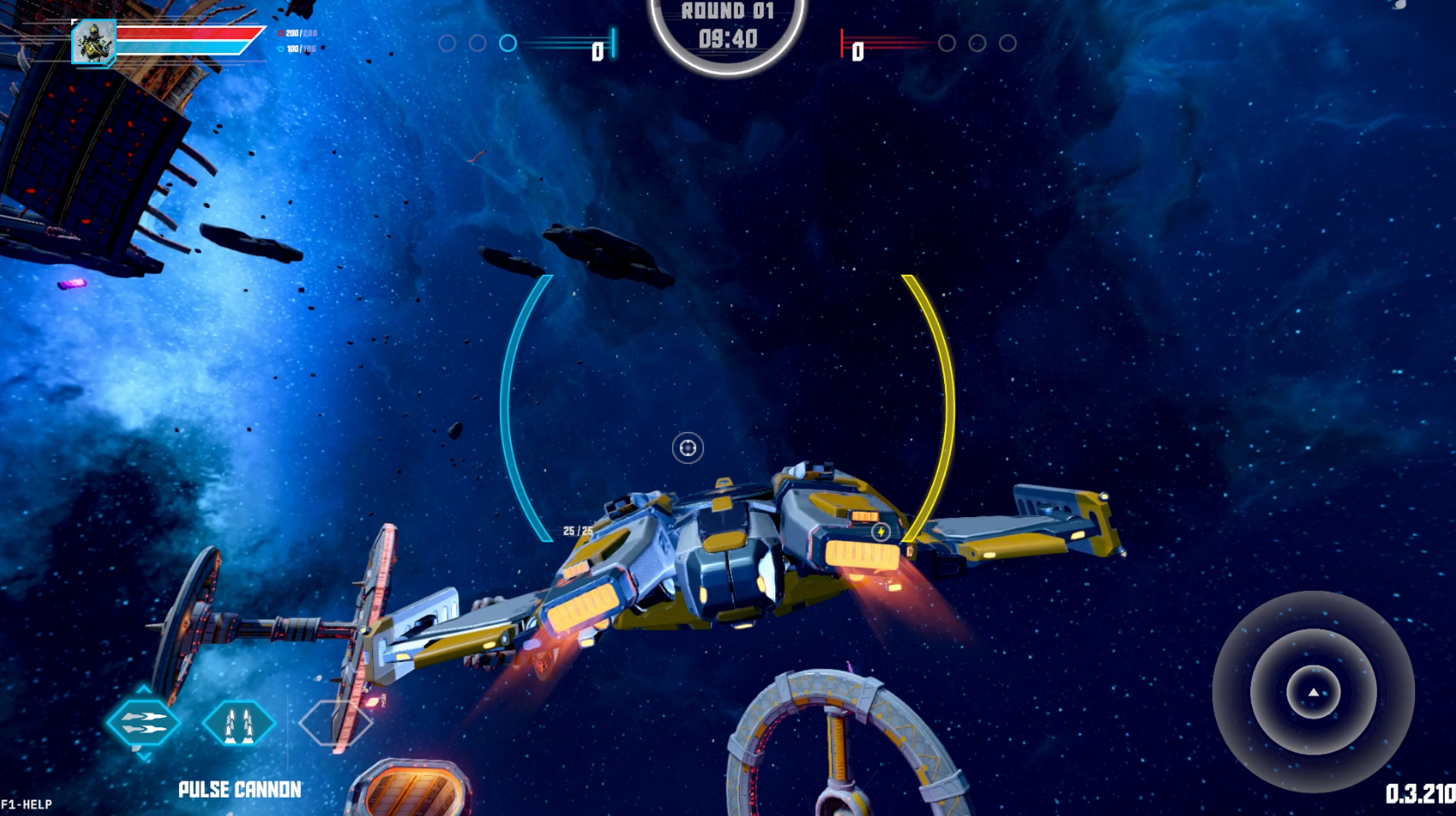 Waypoint Gaming Session
At the start, everyone was clueless on what the game mechanics were. But the game was straightforward enough that learning the game took very little time. Once I was used to the controls, I was raking in kills already. I just keep forgetting the extra buttons for advanced controls like rotating to barrel roll that can be used.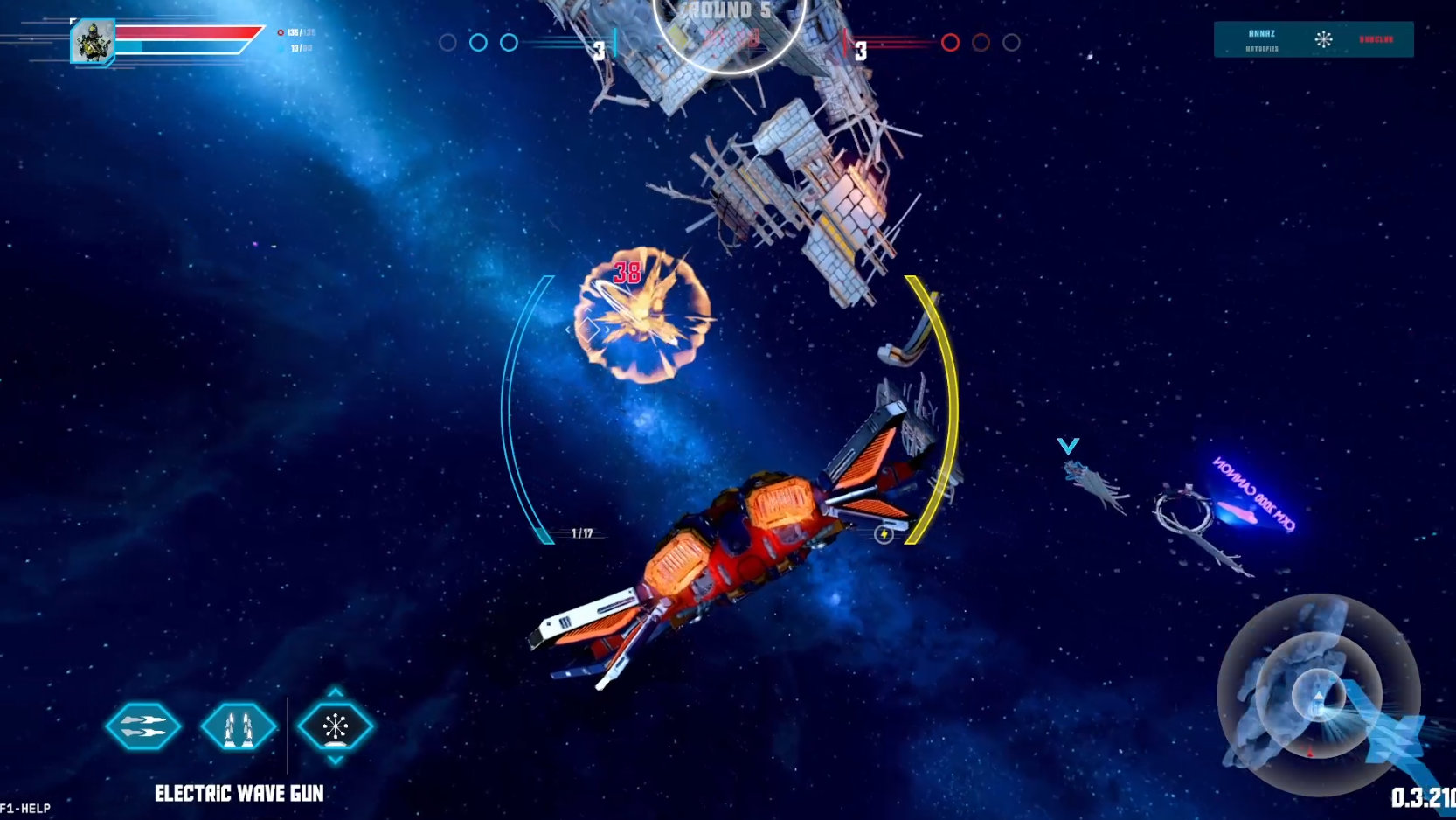 None of us were pros in flight simulator games. It was great that there was no damage from collision with objects. Controlling our ships is easy to learn but hard to master. It was hard trying to maneuver in tight spaces. I wonder how much the game will change if we take damage from collisions with obstacles. I'm betting we'll be seeing great maneuvering clips in the future by pro gamers.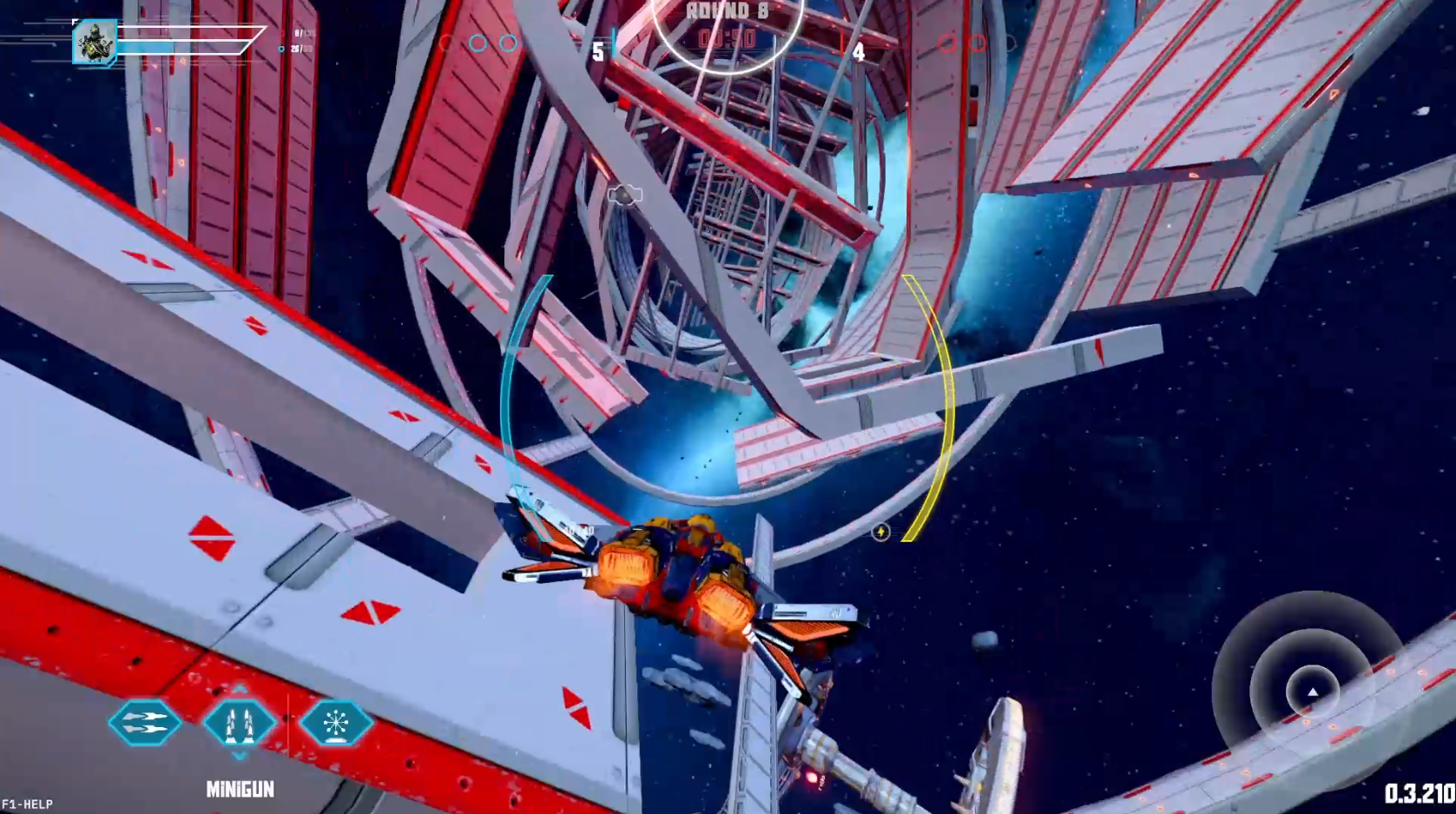 There are two game modes in the playtest. Deathmatch is the mode in that players will respawn instantly after death. In this mode, the most kills to win. There is only one round that lasts for five minutes.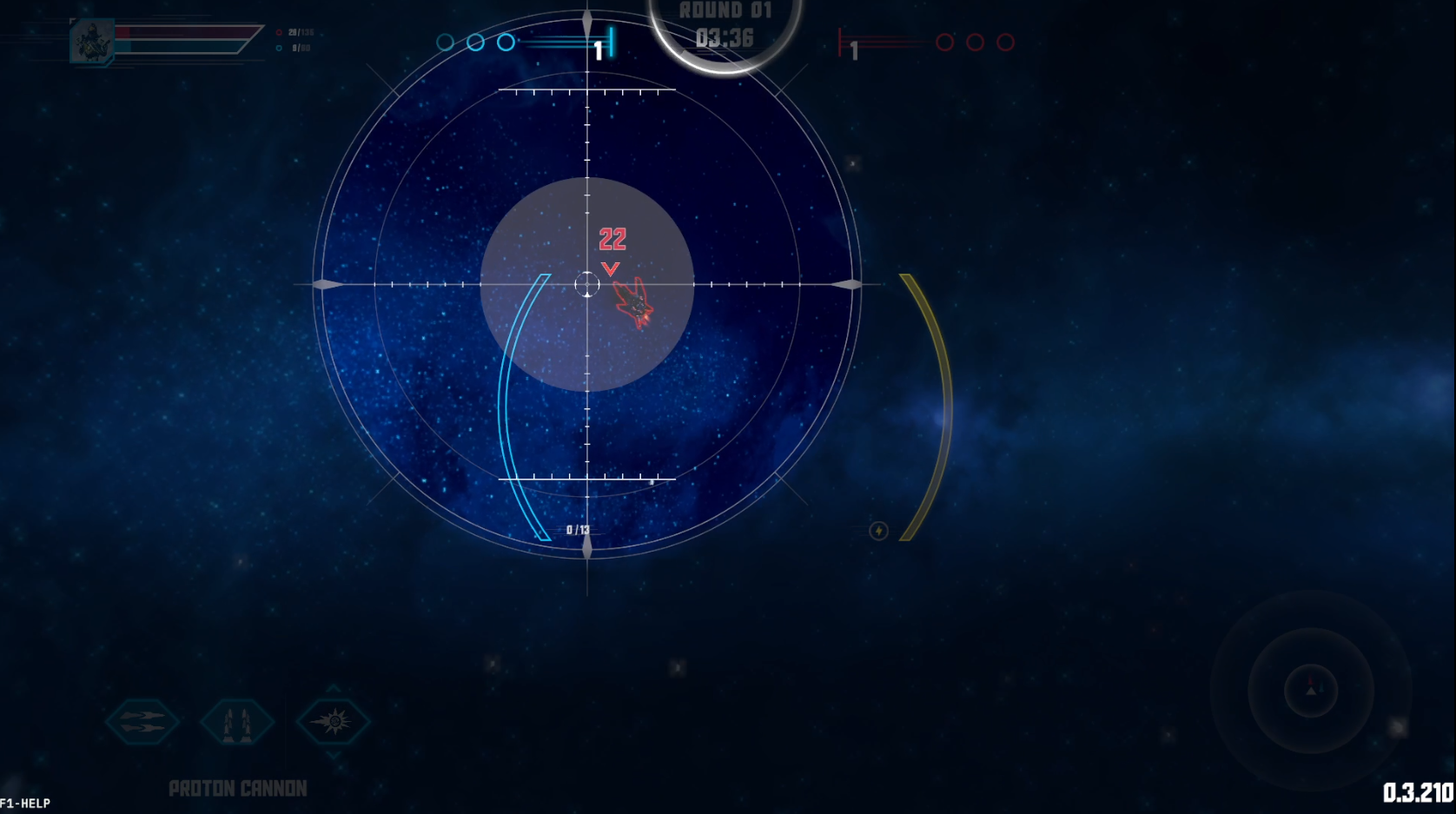 The second game mode is elimination. In this mode, the teams will fight each other for nine rounds. Each round lasts for two minutes Players only respawn after the next round starts. We will need to destroy all enemy ships to win the round. Because of this, if our team has only one player left, we would decide to just hide. That's because if the team isn't wiped out within two minutes, it's a draw instead.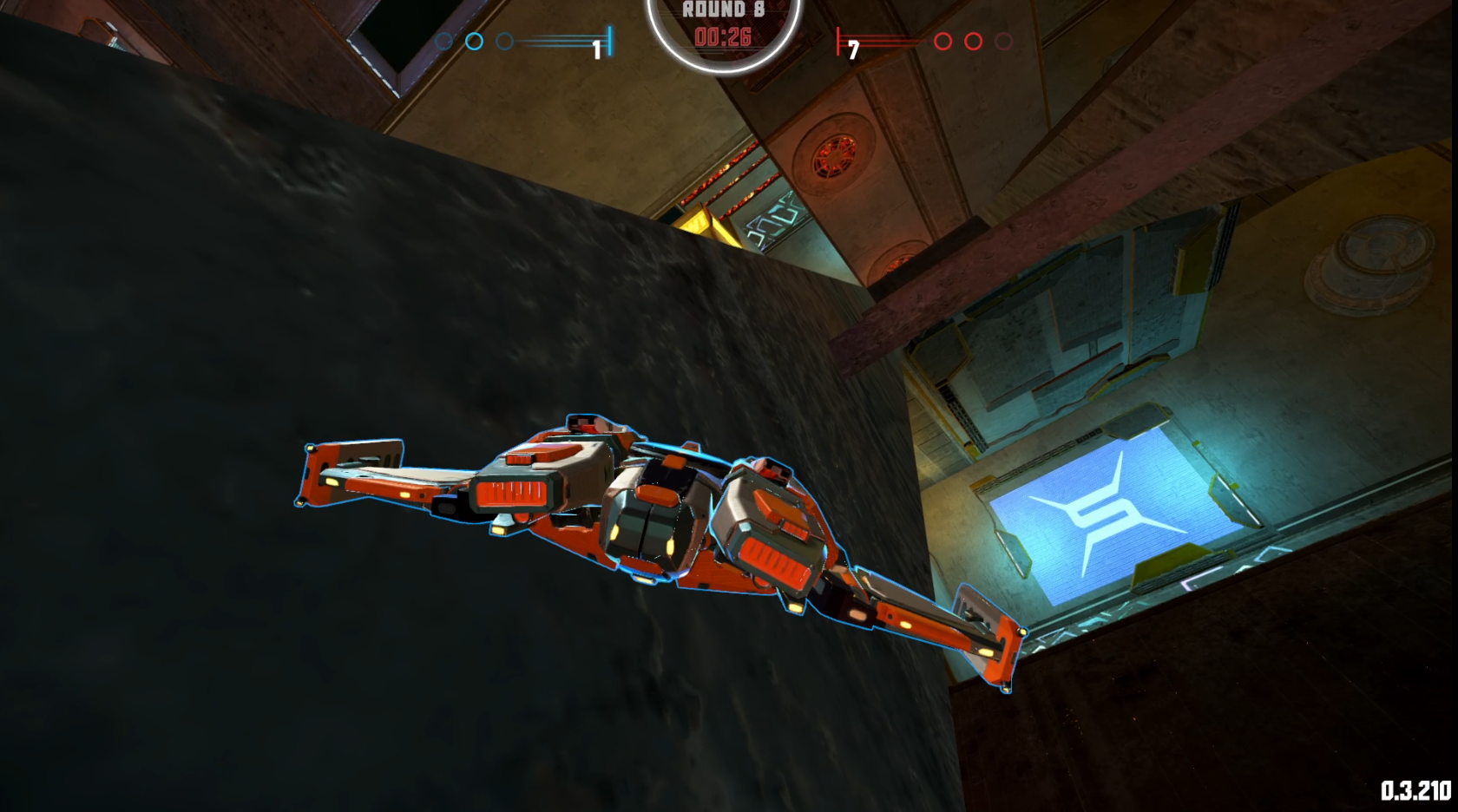 I do want to highlight that the network connectivity of the game is superb. I played with the Waypoint Gaming squad across USA, EUR & ASIA regions. I didn't notice any lag at all in our sessions.
Final Thoughts
It really was a fun playtest session. I did not expect to have so much fun playing a space shooter game. If you're interested in the game, it's already downloadable from their GameSwift launcher. There isn't any NFT/token needed to play, and weekly playtests are open to everyone.